Synthetic Biology
Plants and algae are the green chemists par excellence on planet Earth. They produce an immense number of bioactive natural products based on CO2 and solar energy. Many of these natural products play crucial roles in plant growth and adaptation to environmental challenges like climate change and are essential components as medicinal compounds, health promoting agents, flavors and fragrances.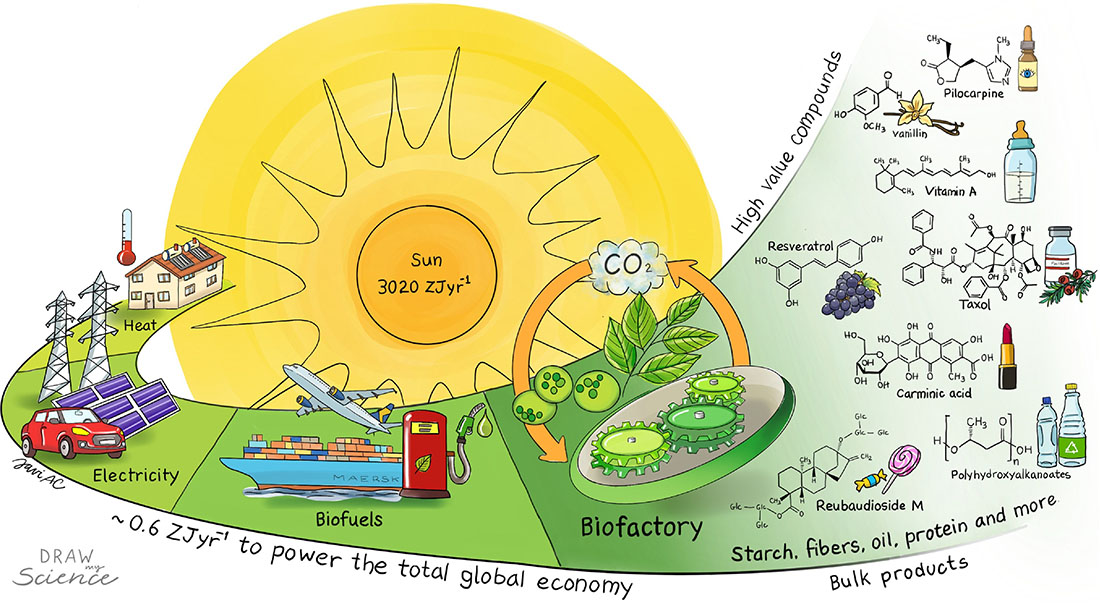 Our group elucidates how key natural products are formed, stored and remobilized to exert their on-demand specific biological functions in plants.
Using Synthetic Biology and in collaboration with nature, we aim to develop algae and plants as future powerhouses for light-driven synthesis of desired high value compounds and bulk chemicals and facilitate transition to a bio-based society.
Our Synthetic Biology approach integrates legal studies, bioethics and communication to equip society and scientists to take part in constructive dialogues on new technologies and Responsible Research and Innovation.