Horticultural Science and Biotechnology
Horticultural Science and Biotechnology addresses topics within genetics, physiology and production of ornamental plants, fruits and new crops with high value.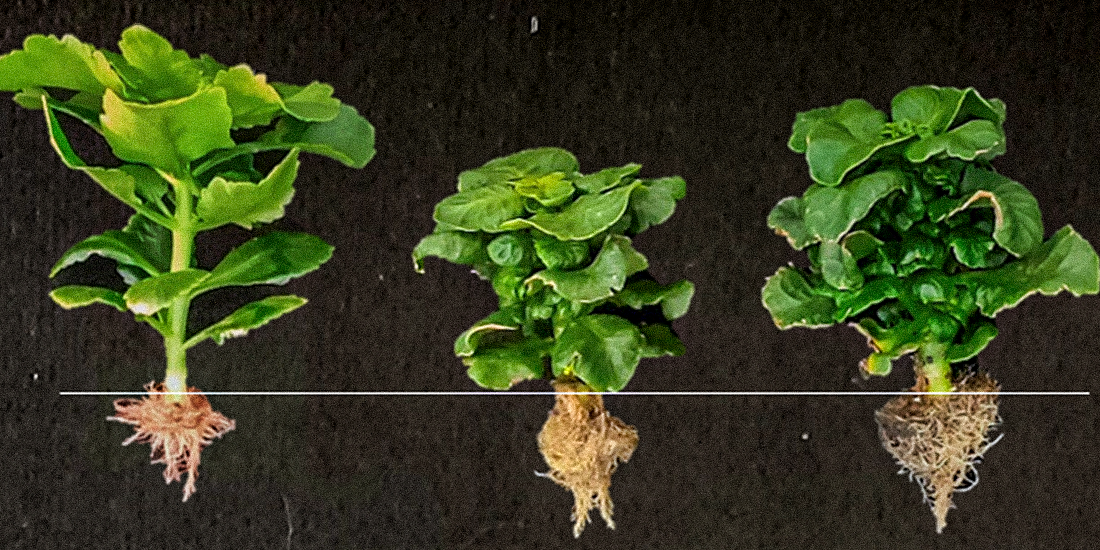 The research group has focus on high quality plants and plant products, fruit and berry physiology, quality improvement, postharvest and ethylene biology. Additionally, we integrate processing and wine production, and emerging technologies for organic fruit production. The genetic structure and new techniques of modern gene bank management are studied and implemented (The apple key, cryo preservation, virus elimination and cultivar identification/genotyping).
Our research addresses both classical breeding and molecular crop improvement including genetic engineering. We have developed a platform for natural transformation of plants using Rhizobium rhizogenes as a non-GMO technology. This has been widely used in generating compact ornamental potted plants as alternative to application of hazardous chemical growth retardants. We now also apply this method for production of high value plant compounds via hairy roots and for studying potential root system architecture (RSA) improvements in respect to drought on regenerated plants. Moreover, a basic science background has been and is currently explored transforming Arabidopsis and Kalanchoë with selected individual root oncogenic loci (rol) and/or open reading frames (ORFs) from R. rhizogenes. These studies focus on deciphering the pleiotropic effects of individual constructs derived from this bacterium on plant morphology, i.e. compactness and RSA.
We use molecular techniques to understand basic plant processes, regulation of plant secondary metabolism or elucidation of hormonal regulation and signalling pathways in plants.