20 October 2021
PLEN scientist receives 9.2 million kroner from the Novo Nordisk Foundation
GRANT
If researchers today want to assess how environmental factors such as climate change and pesticides affect plants, they have to process huge and complicated data sets. Signe Marie Jensen is developing new statistical tools to make predicting the future of plants a bit easier. The Novo Nordic Foundation is investing millions to support her project in the next five years.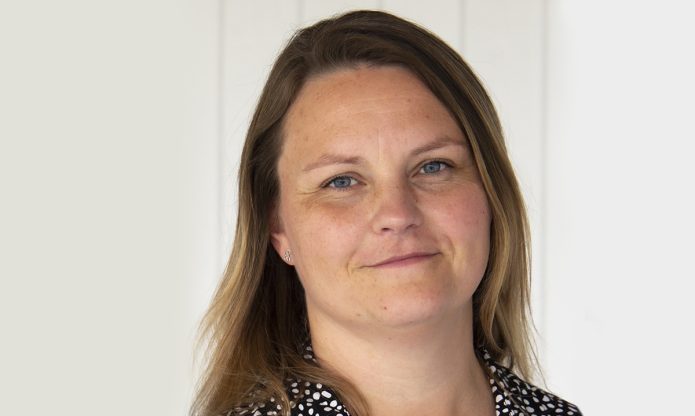 Assistant Professor Signe Marie Jensen from the Section of Crop Sciences received the Data Science Emerging Investigator research grant from the Novo Nordisk Foundation amounting to 9.2 million kroner over five years.
The grant will allow her to develop new statistical tools for assessing how a wide range of environmental stresses ultimately affect plants.
"My project aims to improve the statistical tools that are used in toxicophenomics, a relatively new field of research that uses high-throughput phenotyping to determine how plants respond to toxicological exposure," she said.
"For instance, we can study what happens to various species of plants living by the roadside or the edge of the woods when they are exposed to a certain pesticide."
Overcoming statistical challenges
She will carry out the experiments in PLEN's fully automated, high-throughput phenotyping platform Phenolab. The facility makes it possible to analyze changes over time as well as several measures all at once, but you need highly advanced statistical methods to analyze the amount of data.
"Whenever we're talking toxicophenomics, we are dealing with huge amounts of data on multidimensional non-linear dose-response functions observed over time. We are facing a challenge in processing this type of data, but also in making these methods more accessible for the researchers who will be using them in the end."
Granting her time to focus
Getting the grant means that she can now spend much needed time to focus on her research and on teaching.
"A five-year grant gives you the time and peace of mind you need to immerse yourself in your work. Now I can hire two PhD students and start my own research group. I also helps in my teaching by supporting the creation of my next course Data Processing in Environmental Science and Agriculture," she said.
The grant is one of seven new grants totalling 62 million kroner, recently awarded by the NNF through its Data Science Investigator Programme, supporting talented specialists within data science. Five of these recipients are from the Faculty of Science.
Read more about the project Enhancing statistical methodology for toxicophenomics: High-throughput and high-dimensional data for ecotoxicological risk assessment at the NNF.
Five-year grant for developing research tools to assess how the environment affects plants - Novo Nordisk Fonden