27 February 2020
EliteScience Travel Grant for Victor Forman
Today, PhD student Victor Forman receives the prestigious prize Eliteforsk Travel Scholarship from the Ministry of Higher Education and Science. The award, which is only given to 20 particularly talented PhD students, will enable him to spend three months as a visiting researcher at the renowned synthetic biology company Amyris in San Francisco. Here he will expand his already impressive skillset in yeast engineering and synthetic biology.
Read the announcement by the Ministry of Higher Education and Science
The Ginkgo detective
During his PhD project, Victor Forman is working with the illustrious ancient tree Gingko biloba and the compounds – the ginkgolides and bilobalides – produced by the tree that have high medicinal value. For more than 2000 years, these compounds have been used e.g. to relieve memory loss and delaying the progress of dementia and diabetes.  It is still unknown how the tree actually produces these structurally complex compounds. This is the detective work, Victor Forman is now about to solve during his three year PhD study.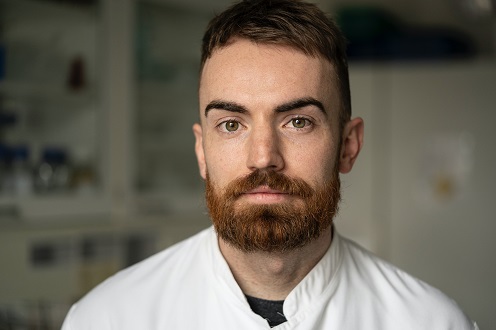 Top-notch Synthetic Biology in San Francisco
Victor Forman has been working within the synthetic biology research area for some years now and this will also be the focus of his Eliteforsk travel. In 2020 Victor will visit the innovative biotech company Amyris in San Francisco and get a unique insight into the large-scale research and industrial automation of synthetic biology. This will also give highly valuable input to the part of his PhD project that focuses on transferring the biosynthesis of the ginkgo medicinal compounds into a production organism like e.g. yeast.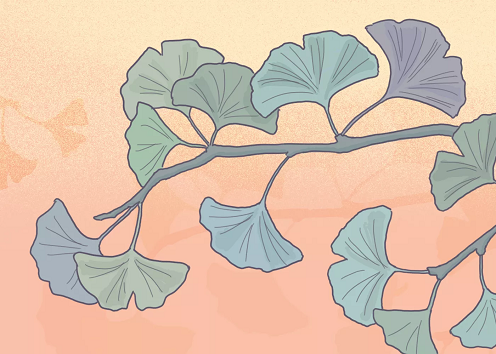 On receiving the award, Victor Forman says: "I am really proud and thankful to have received an EliteForsk Travel grant for my exchange of environment in Berkeley – I would not be able to stay there 3 months without the financial support. My stay at Amyris will give me a unique opportunity to learn about automation, high-throughput experimental work and where the synthetic biology industry is moving towards."
Proud supervisors
Victor Forman is supervised in his studies at Plant Biochemistry at Department of Plant and Environmental Sciences by Assistant Professor Irini Pateraki and Professor Birger Lindberg Møller. The very proud supervisors say of his achievement:
"Victor is an outstanding PhD student. As his supervisors, we are very happy to see that all his efforts and dedication is being recognized already at this early stage of his career. We are convinced that Victor will use his Eliteforsk travel scholarship to acquire additional knowledge, to build on his skills and go deeper into his science, in order to prepare himself even better for a bright future in science." 
Only 20 Eliteforsk travelstipends
Every year 20 Eliteforsk Travel Scholarships are awarded from the Ministry of Higher Education and Science and presented by HRH Crown princess Mary. The travel stipends are awarded to particularly talented PhD students so they can undertake a longer stay with strong international research communities around the globe. Universities themselves nominate the PhD students.