1 March 2019
EliteScience Travel Grant for Cecilie Cetti Hansen
Congratulations! Yesterday, Her Royal Highness Crown Princess Mary and Science Minister Tommy Ahlers presented the prestigious grants EliteScience and EliteScience Travel to the receivers. Among them were PhD student Cecilie Cetti Hansen.
The Ministry of Higher Education and Science gives out five EliteScience Prizes of 1.2 mio. DKK each every year to some of Denmark's foremost scientists and up to 20 EliteScience Travel grants of 200.000 DKK to talented PhD students. The travel grants are given to excellent PhD-students to enable them to travel and interact with the very best research environments in the world.
A great honor
This year, the special honor is given to PhD student Cecilie Cetti Hansen from Biochemistry at Plant and Environmental Sciences. She studies bioactive com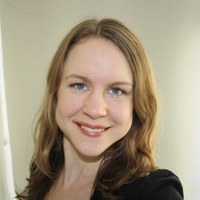 pounds in plants that enable them to sense and communicate with the surroundings as well as defend themselves against attack from insects and microorganisms.
"The EliteScience Travel grant is a great recognition of my work and supports me in the establishment of a global network and development of very valuable competences. Among other things, it gives me a special opportunity to work with elite scientists within my field," says Cecilie Cetti Hansen about receiving the prize.
Eucalypts under advanced looking glass
Cecilie will use her grant to collaborate with scientists from Melbourne University in Australia and study bioactive compounds in eucalypts. Particularly, Cecilie will develop her skills in the so-called 'mass spectrometry-bioimaging' technique which can visualize interesting compounds at the single cell level. The aim is to advance the understanding of how these compounds are produced and function.
Cecilie says: "Eucalypts produce an enormous number of different bioactive compounds which they use to interact with their environment – e.g. to attract pollinators or defend themselves from being eaten by insects and other animals. Some of these defense compounds affect other animals, eg. the koala which feeds solely on eucalypt – and due to climate change this may be a threat to the Koala."
The Award Ceremony
The award ceremony took place in the beautiful foyer of the Opera House. Here, Her Royal Highness Crown Princess Mary and Science Minister Tommy Ahlers presented the prestigious grants to the receivers. Peter Lund Madsen together with the Science Minister also interviewed them.
"It is a great honor to receive a EliteScience Travel grant. The award ceremony was beautiful and it was very exciting to hear about the EliteScience receiver's research areas and how they dealt with failure," says Cecilie.
Proud Supervisor
Birger Lindberg Møller is a proud supervisor and says:
"I am so happy that Cecilie was awarded this Elite Travel stipend for her eminent work as a PhD student. Her dedication and focus on the effects of climate change on the interactions between plants and wild animals is truly impressive." 
Read more about EliteScience
Read more about Cecilie and the other receivers